BACKGROUND:
Shield MEN is a male skincare brand—its Shield Sbonis'iDiski program exists to empower young South African soccer talent through grassroots development and skills training.
Shield also partnered with the Orlando Pirates Football Club—a professional South African football (soccer) club based in Johannesburg—to find a deserving player to join their development team; traveling the country to scout for talent, rather than inviting players to a central location, thereby making the opportunity accessible to many more young people.
CHALLENGE:
In the crowded space of male grooming brands, Shield needed to break through and engage with its target audience in an authentic way. They wanted to have a positive impact on people's lives while putting their product to the test as South Africa's #1 leading deodorant brand.
Shield asked us to create a PR campaign to amplify Shield MEN's work in the community and reflect the brand's purpose of empowering soccer development in communities.
OBJECTIVES:
Own the market share and increase relevance for Shield MEN through stronger associations and communications, highlighting the power of soccer development to build communities
Drive awareness amongst core target audiences and demonstrate the efficacy of the Shield MEN product
Create a positive perception and sentiment around Shield MEN products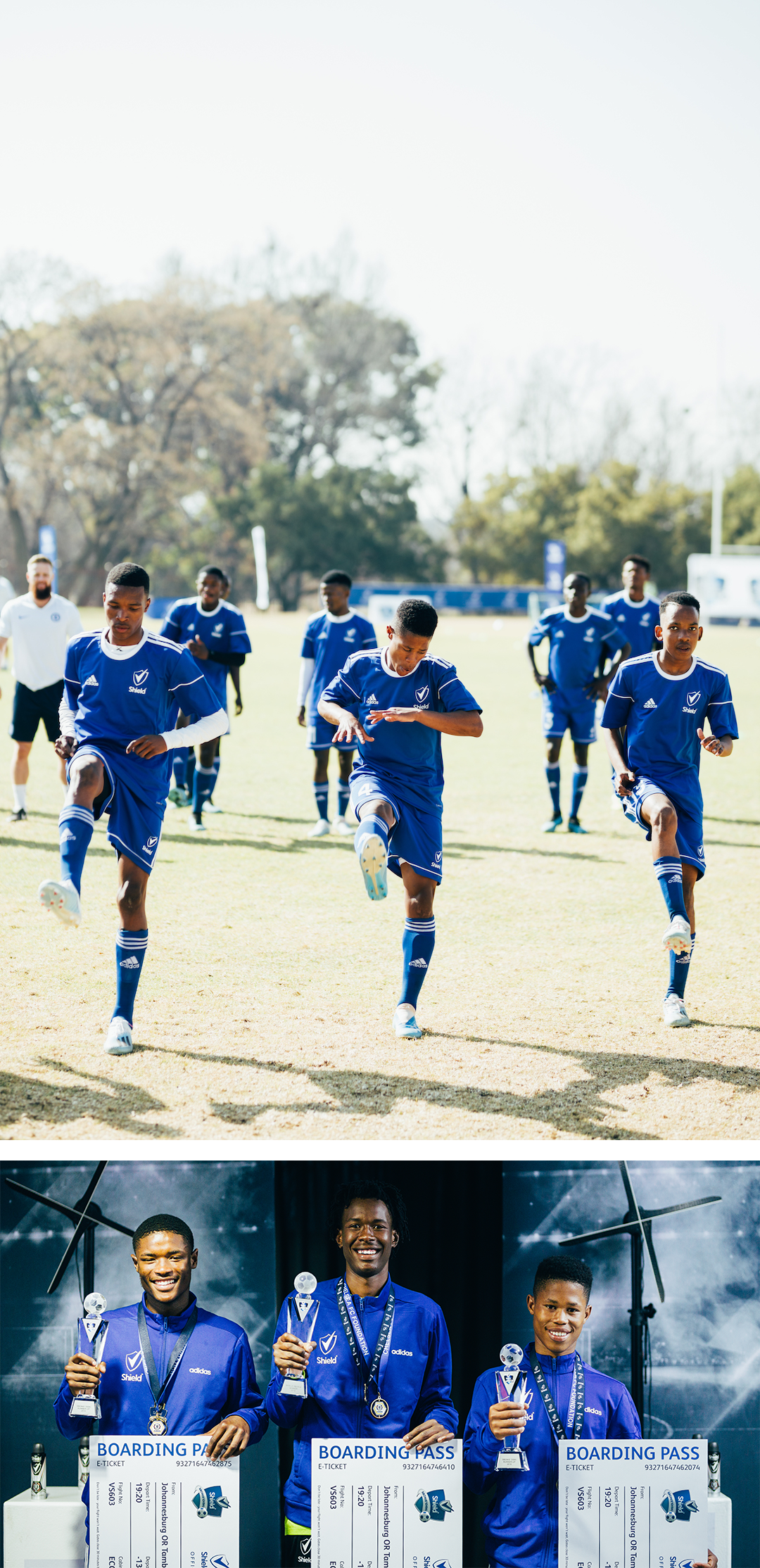 STRATEGY & EXECUTION
Research showed that many aspiring football (soccer) players don't only lack financial aid and resources; they also need a more focused approach—one that will enable them to commit to training and skills development. Ultimately, they need the chance to be discovered by professional soccer representatives. Shield gives players that opportunity. It also offers financial coaching, PR coaching and football strategy, in lecture format.
To highlight Shield's good work in communities, we needed to reach key media who could amplify the story of the soccer hopefuls—and eventual winners—across South Africa.
First, we identified ten sports influencers who would help us reach South African youths between ages 18–22. They shared the campaign on multiple channels and traveled to communities all around South Africa, providing coaching and mentorship.
Next, we identified a range of community media and tailored our content to fit national, lifestyle and sports media, ensuring extensive reach.
Then, Shield partnered with key thought leaders and journalists in the sports industry to engage many more people in the digital space. The diverse group of soccer lovers, from broadcasters to world-renowned former soccer stars, ensured varied and wide appeal.
To launch the initiative, Shield invited media and influencers to the Soweto Derby, one of South Africa's most beloved rivalry games, and then held a Shield Twitter roundtable discussion which saw media and sports leaders discussing the state of South African football development.
Throughout the search, influencers attended the scouting clinics, where entrants were not only equipped with physical skills but also provided with educational skills on male grooming. Each entrant was given a kit of Shield products to protect them from sweat, as they competed for their ultimate goal.
During finals week, the campaign was taken to the next level to ensure that the most talented players were selected. The top 25 finalists had to battle it out with the Orlando Pirates Multi Choice Diski team in a first-of-its-kind match between entrants and more advanced players.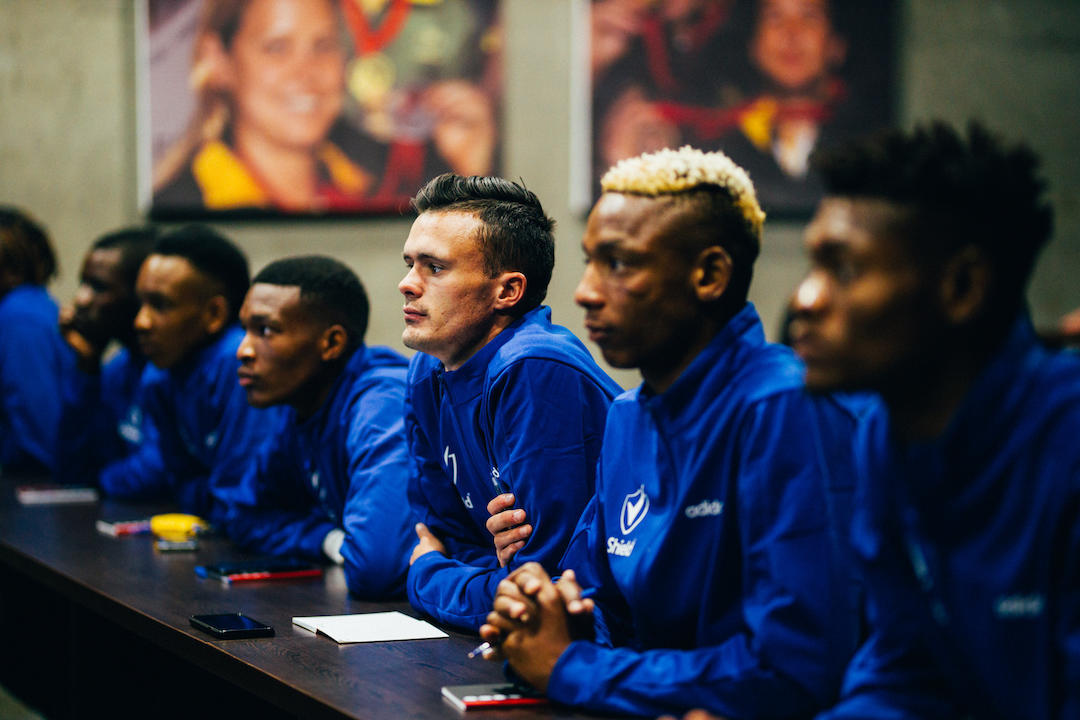 BUSINESS OUTCOME
The campaign succeeded in equipping an amazing 11,000 entrants with physical and educational skills, enhancing Shield's reputation in the community and giving ambitious would-be soccer stars of the future a chance to realize their potential.
11,000 entrants equipped with physical and education skills
3.8 Million Reach
11,000 on the ground consumer interactions
On a scale of -10 to +10, the campaign received a high score of 9 in the Kantar Brand with Purpose study
100 percent positive sentiment, according to coverage analysis